SMS for Designers
Let us help you make your customers happy and sell your product even easier.
SMS is especially suited for designers who don't have the expertise in programming or advanced content management systems. We can pretty much make any design work with our Simple Management System™. This will give you and your clients the benefit of having an absolutely unique designed website with the huge advantage of a content management system for all updates. No matter if you or your customers will take care of the updates, it's easy and quick to maintain the web content. As a designer you'll have admin access to all your websites that run through our Simple Management System. Updates can be done from any computer that is connected to the Internet with a standard web browser.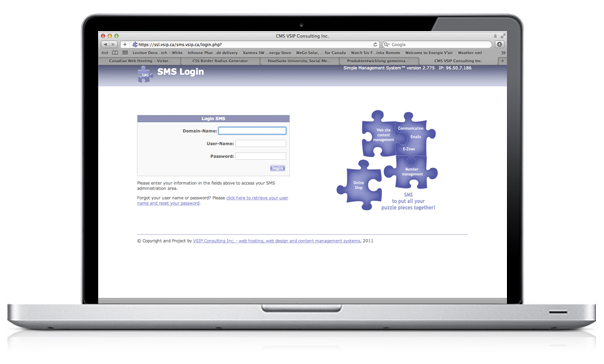 Do you need more information or would you like a personal demonstration of our system?
Please contact us anytime
.